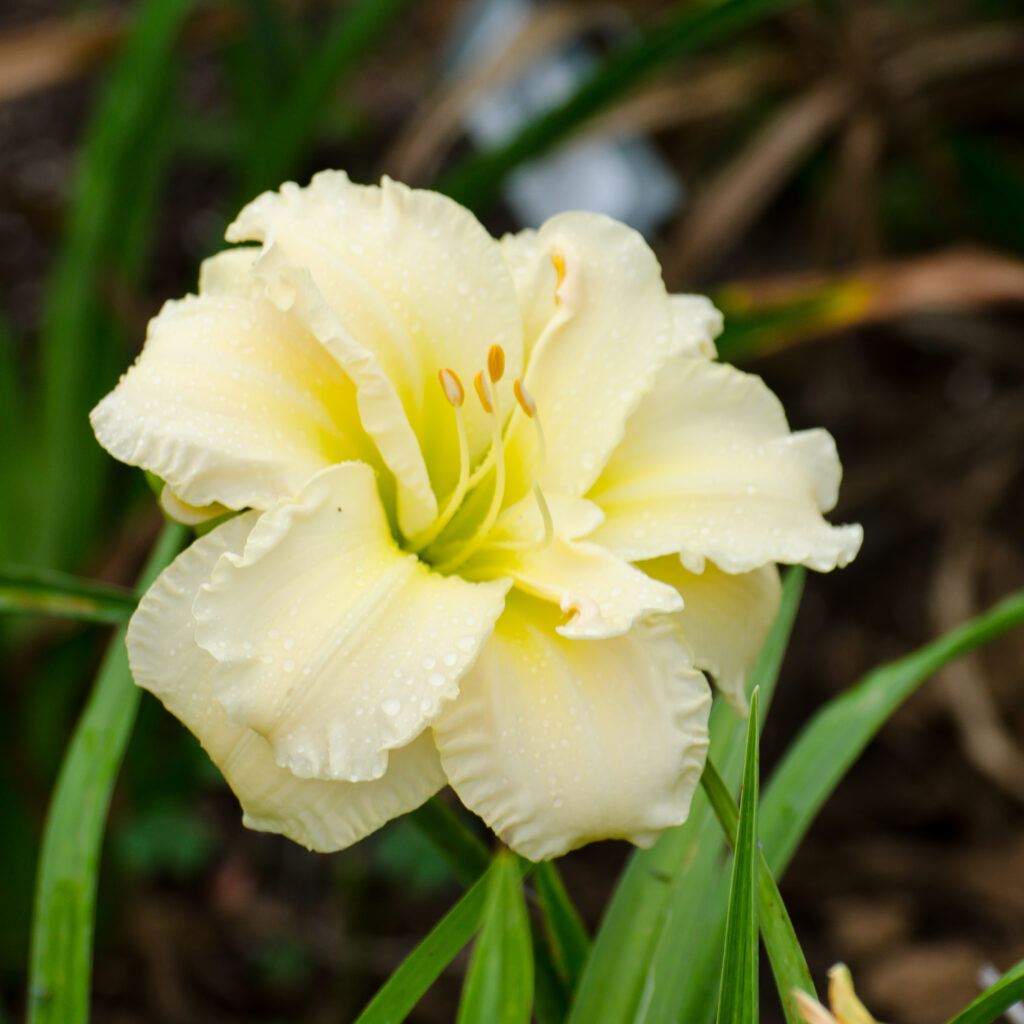 There are thousands of beautiful daylilies out there. It's easy to be taken in by a gorgeous flower. As you start shopping around you may notice a string of abbreviations following the description of most plants. Either the word 'Dip' or 'Tet' will almost always be there. Dip is short for Diploid and Tet is short for Tetraploid-both describe the number of chromosomes of that daylily. Unless you are planning to hybridize your daylilies it probably won't matter which you buy but it might be helpful to understand the difference.
Diploids have two sets of chromosomes and Tetralolids have four. The original, species daylily was a diploid and for many years that is the only type of daylily available. Tetraploid daylilies were created by chemically changing the genetic structure of the daylily. Except for rare cases, diploids can only be pollinated by diploids and tetraploids only by other tets. So if you're going to try to create new daylilies it's important to know what ploidy you have available to you.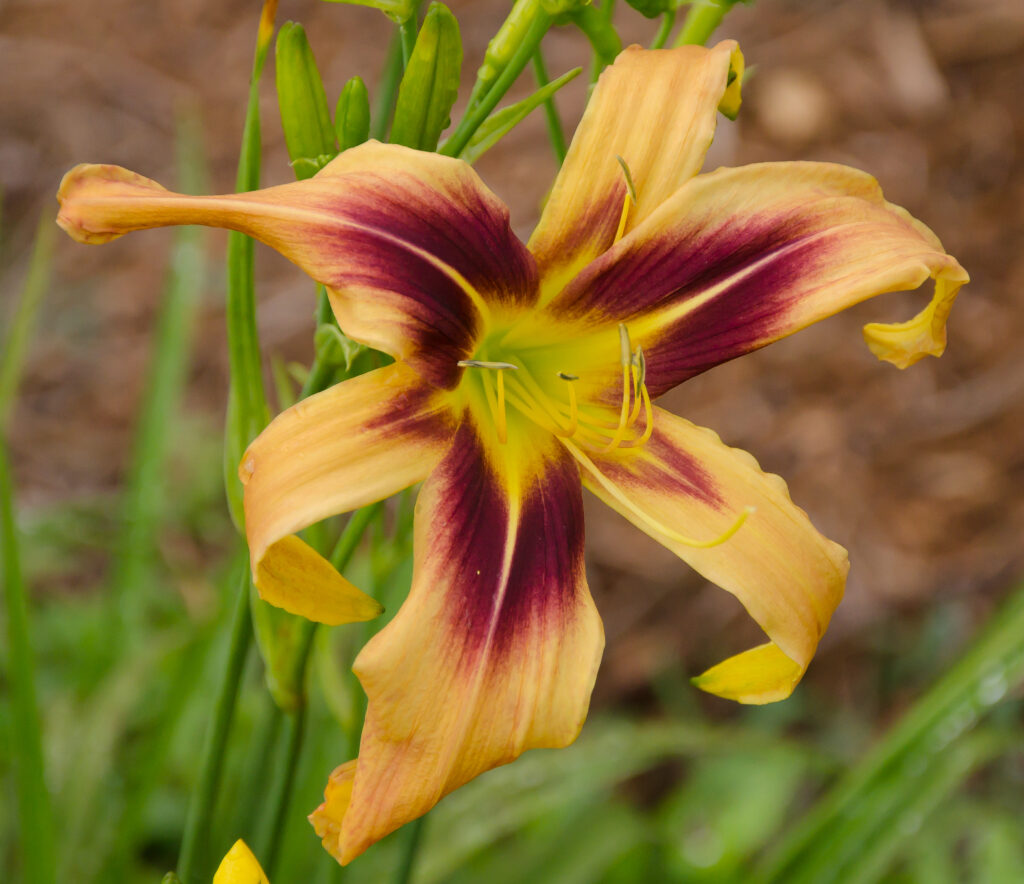 Diploids still make up the majority of registered daylilies. They tend to multiply quickly and often set seed easier than tetraploids. Most of the spider and double daylilies are diploids.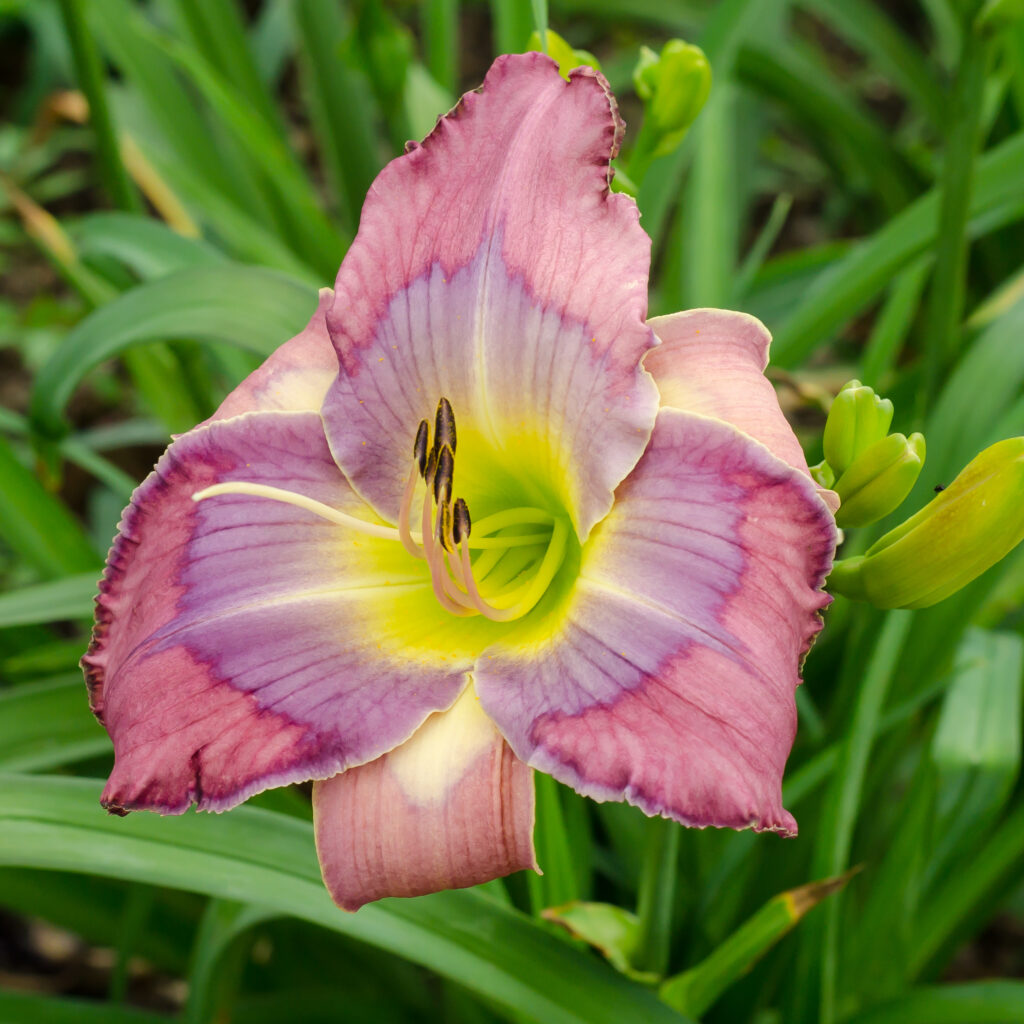 Because Tetraploids have twice the chromosomes of Diploids they have the potential to have bigger, stronger leaves and scapes. They can have complicated patterns and edges and larger flowers. They can be a little tricky to pollinate but the results can be incredible.

Some collectors and hybridizers prefer to stick to either dips or tets. Before I started hybridizing I bought daylilies that I liked and it didn't matter much to me what their genetics were like. Now I do pay attention but my number one reason for buying a daylily is still because I like the look of it.