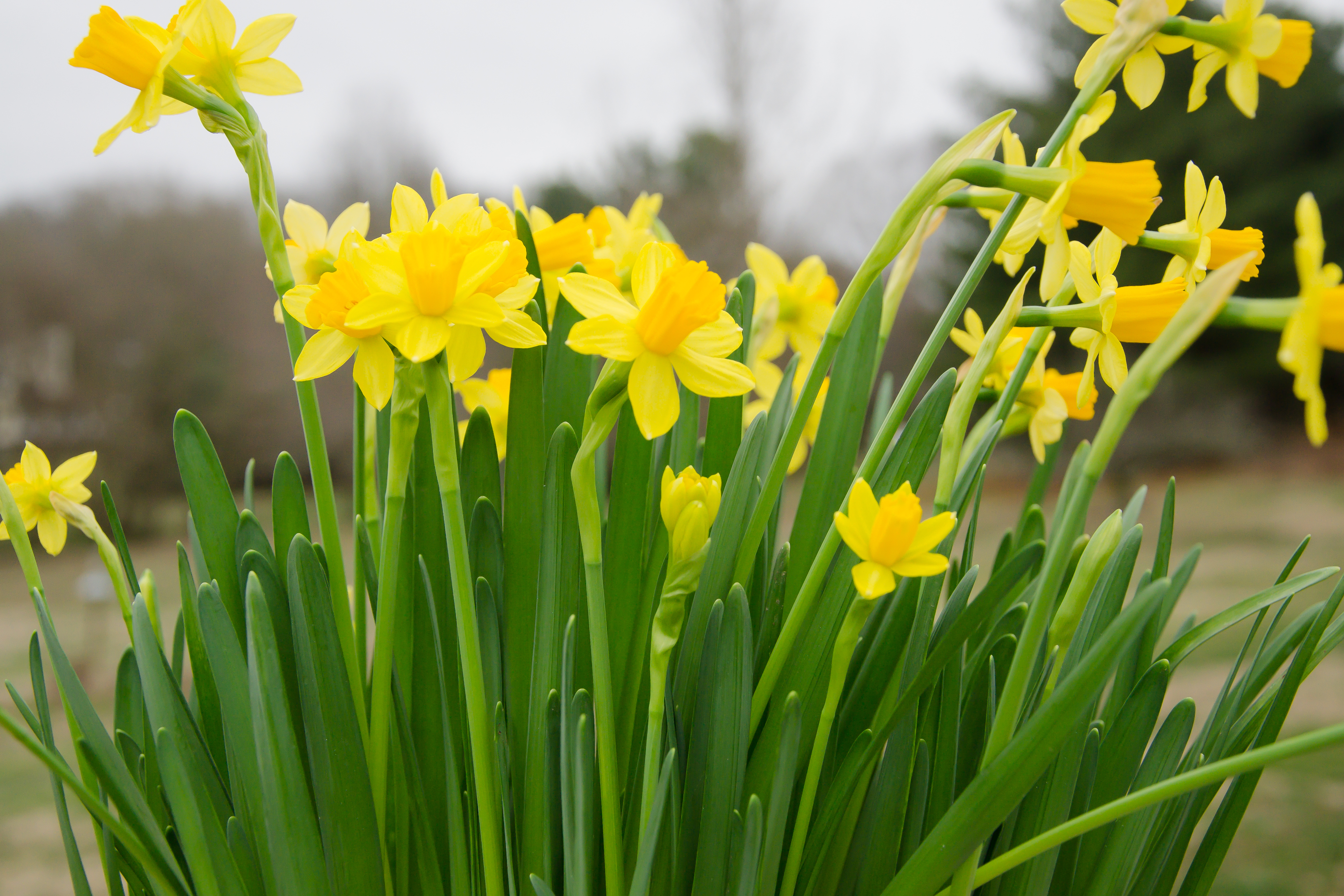 I love Daffodils. Their cheery, bright yellow color really helps chase away the winter blues. I cheated a little with these little beauties though. These were potted last fall and they have been in my hoophouse and are blooming a little earlier than usual.
I potted these mini daffodils because we will be moving this spring and I wanted to be sure they moved with us. These flowers are special to me. They have a story, and I love a plant with a story.
My husband, Reagan, bought me a small pot of these at least 15 years ago. After they bloomed I planted them in our garden. A few years later we moved and these beauties came with us. When we moved to Tennessee 12 years ago I dug them up and they traveled once again. When they are done blooming I will find them a home in one of the gardens at the new farm.
When I started digging plants my kids asked if I would be bringing the daffodils. They know the story. They know these are important to me.
Every year these flowers bring me joy. Not just because they are such a happy prelude to spring, but also for the story they tell. Gifts are like that. The simplest token can be a gift that will bring joy for decades.